Pictures of the West Bristol Arts Trail 2016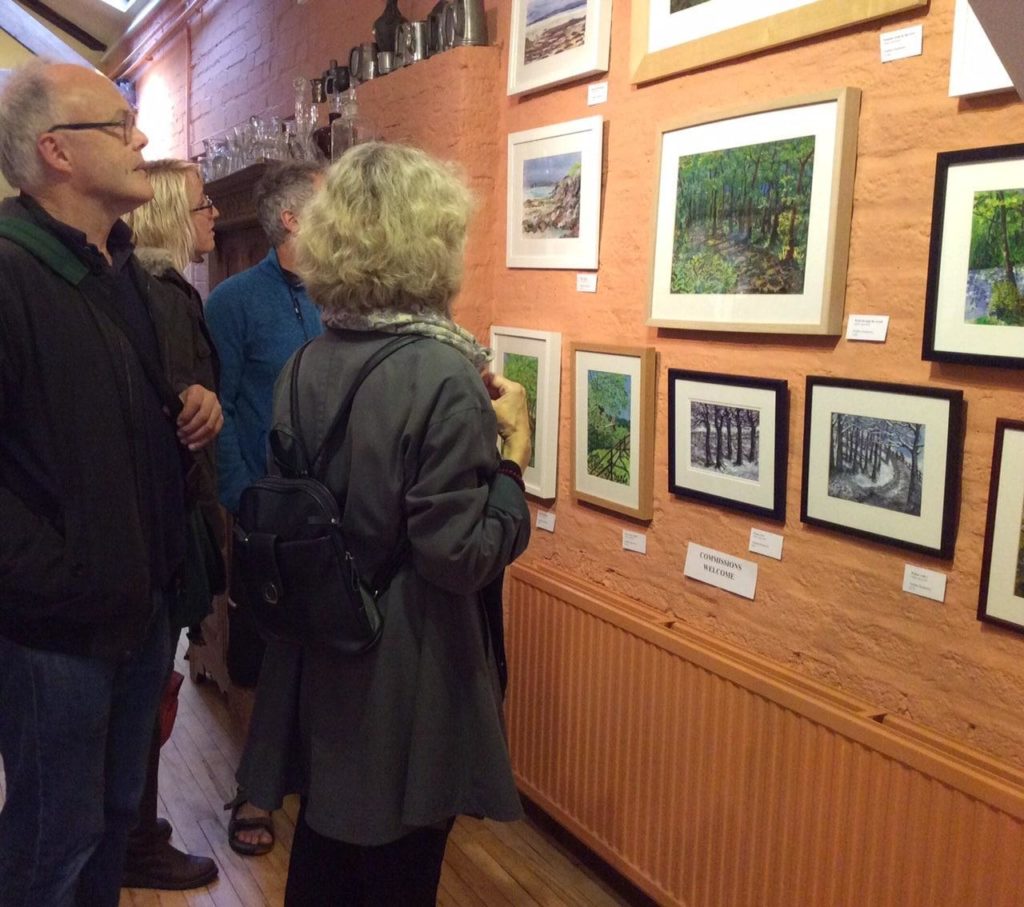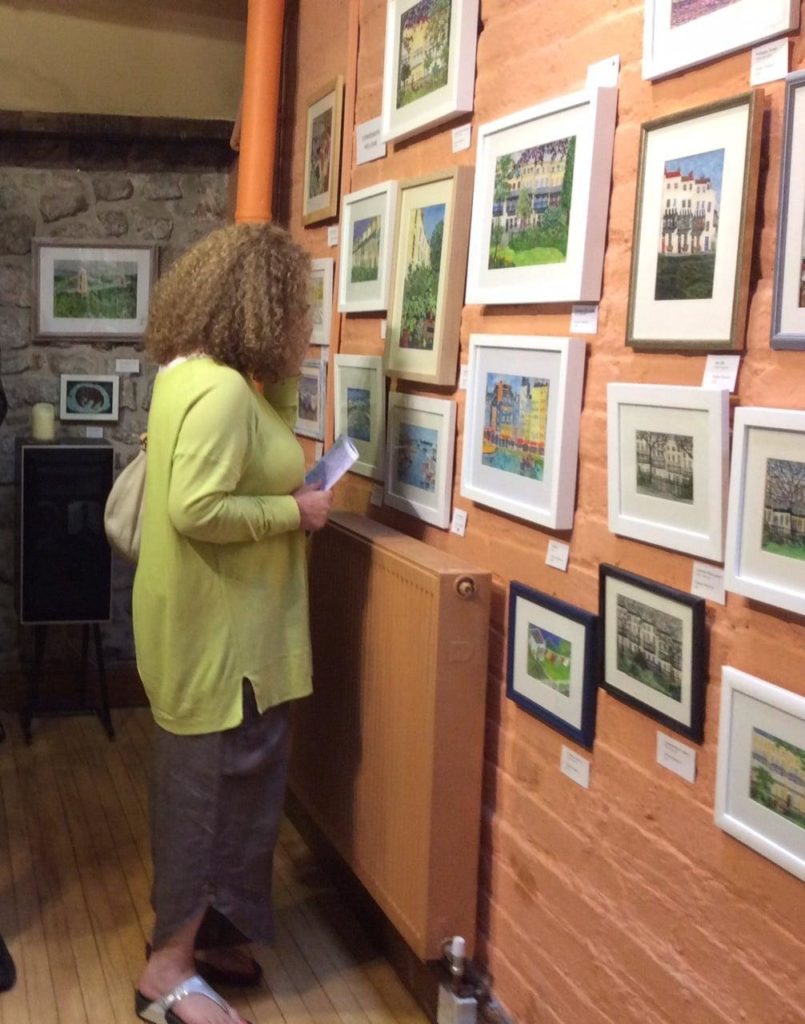 Heather has exhibited in Tavistock, Gloucester, Bristol and Gavray (France).
She is a regular contributor to Clifton Arts Club Summer exhibitions. In 2011 her picture, "Rachel's Class", was one of the Selectors' Choices. In 2013 her picture "Nothing to Wear" was voted joint favourite of the people's choice. She has also exhibited regularly at Southville Community Centre.
2015 DRAWN exhibition (RWA) – Saturday salon
2016 Autumn exhibition (RWA) – Winter evening
2017 DRAWN exhibition (RWA) – Elbow room
2017 Autumn exhibition (RWA) – Catch of the day
At the Embroiderers' Guild Exhibition in February 2015, Heather's "Granville" won the vote for the Chairman's Challenge "Out and About".
She has given talks on her work to the Women's Institute, the Bristol Quilters and the Enbroiderers' Guild.
She has been exhibiting at the West Bristol Arts Trail since its foundation in 2008. For details of this trail see www.westbristolarts.com
Heather is currently exhibiting at the Clifton Arts Club and will be exhibiting at Bristol Guild in September 2018. See Home page for further details.
If you would like to visit her at home she would be glad to see you. Please email her.
©Heather Henderson 2013 All rights reserved